2023 Temperature Quilt Challenge
 Join us in a new Quilt along activity!
To Temp or not to Temp?
Many guild members will be making temperature quilts in 2023.
Actually, one member started one last September! Leery of making a commitment to yet another quilt? No worries – watch and see if you are tempted. Lots of information on our website, on Pinterest, YouTube and in blogs. Begin when you are ready from that date or
go back to January 1. It is your quilt – no right and wrong! Huge variety out there. The big idea is to have fun!
Click Here to see a document for lots of info, tips and tricks.
There will be support at Sewing Saturdays, posting on Facebook and prizes at the monthly guild meetings. No pressure but you need to sign up to be eligible for prizes.
If you want to sign up Register Here
Here are some great links:
Chart for recording your fabric choices and tracking the temperature: Click Here 

One example design: French Braid on You Tube
Here are some links for temperature information:
• Farmers' Almanac Weather History Archive
• National Weather Service
Please post what you have on our Facebook group, so we can ohh and ahh. If you sign up from our website, you can be in the drawing for monthly prizes. (Or let Sherry know to add you to the list.)
Bring what you have to the meeting, so we can show off! You will be amazed at the variety of styles. Be careful, though, the fun is infectious; and we might be using some of our precious stash and need to buy more!
Sherry Smith vpeducation@westsidequiltersguild.com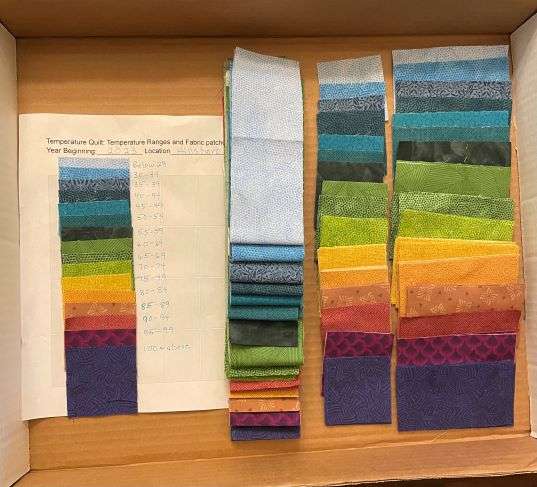 Sherry's temperature quilt fabrics and plan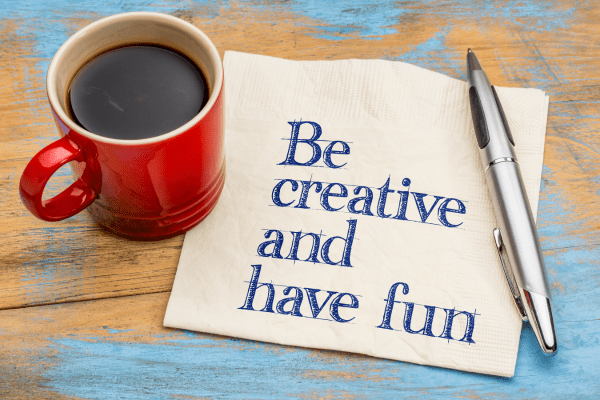 Annual Challenge- 2024
Creative Cabins!
Theme: Creative Cabins
Size: 36" x 36" or smaller
The 2024 Westside Quilt challenge – Challenges you to be as creative as you can using at least one Log cabin block.
The Rules:  Quilt must be 36×36 or smaller.  it can be any shape.  It must be finished to present at the challenge reveal.  The quilt must contain at least one log cabin or log cabin variation block.
The reveal will be at the April 2024 meeting
May the force of Creativity be with you!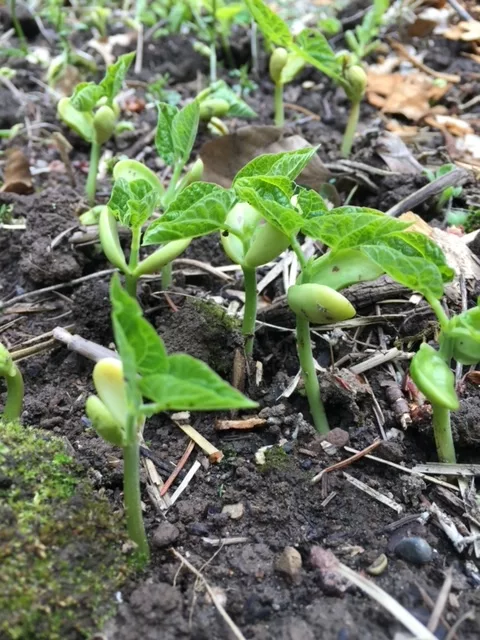 Quilt Show Challenge –
Grow me a Garden!
Theme: Grow Me A Garden
Size: 24" x 24" or smaller
The 2024 WQG Quilt Show "Grow me a Garden" Challenge, challenges you to make a quilt which expresses your garden.  Your quilt must be 24'x24' or smaller; it can be any shape, and it must be finished in order to present it at the quilt show challenge reveal.  The reveal will take place at the October 25, October 26 quilt show.
The challenge quilts will be accepted starting in mid-September 2024 when the committee collects quilts for the show.  Anyone who attends the Westside Quilt show will have the opportunity to vote on their favorite.
Questions?  Contact Melinda Fish: QuiltShow@WestsideQuiltersguild.com
UFO – UnFinished Object Challenge
Our 2023 UFO challenge was a great success!  over 100 UFOs were finished!! Check our Facebook page to see photos of the ones presented at the November 2023 meeting.  
Stay tuned for the 2024 UFO Challenge ( probably January or February start)
UFO is a project that you previously started and not completed…….not fabric in a bag yet to be started or a pattern you would like to make some day. The challenge is designated for a quilting project. However, if you have a clothing item that is quilted or you have a bag that is quilted, those would be considered UFO's……the key phrase is 'quilted" and they must have been started in time past.
To qualify for a completed UFO it must meet the following: the quilt (or item) must be quilted, the binding on, and a label. I understand some quilters do not label your quilts so we would let you skate by with that one..
There is no fee for this challenge and, yes, there will be prizes of some sort – those we are still determining.
Please send me a list of your UFO's. I am not tracking you or judging you. I will be using the list for some fun or interesting challenges during the course …..don't fret, this will be a fun thing. If you are interested, please be sure to let me know you are participating. This is a count that is important for prize considerations.
Click Here for a form for your use or you can send me what you have, either works for me (I just need a list). Please send by email: to Connie Gaebel(lookup in the directory) or snail mail to the Guild: PO Box 2231, Hillsboro OR 97123.
This challenge is on the honor system, no quilting police here. Around the first of November I will ask each participant to let me know how many you completed, and maybe some other info. Although we are all excited and interested in your completed projects; each of us will only be able to show three (3) completed projects at the reveal meeting – time issues and all. If you have any questions or need clarification, contact me by email or phone. The challenge is on and I'm excited to see what we all accomplish. My challenge to all of you – 100 completed UFO's by the reveal meeting.
Contact: Connie Gaebel ( in the directory)