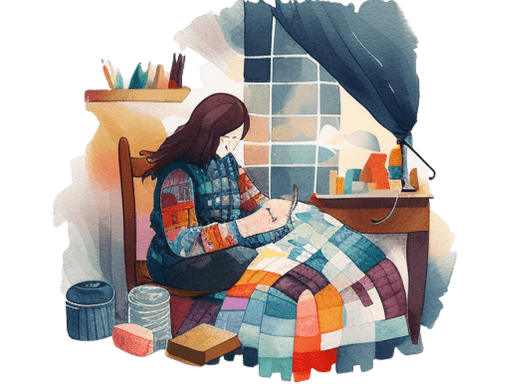 A community of passionate quilters.
Monthly Meeting Day – Third Monday at 6:30pm
Preceded by 6pm social time
Beginning October 16!
At the meetings we have speakers/programs, show and tell, and updates on current events and activities
Guests are always welcome
Location: Harvest Community Church
8215 NE Quatama Street
Hillsboro, OR 97006
We have moved to a new Venue on a New Night!!
Beginning October 16, 2023 we are meeting on the THIRD MONDAY of the month at the HARVEST COMMUNITY CHURCH:
8215 ne Quatama St, Hillsboro, OR 97006
Click Here for a map/directions
see the newsletter for more info!!
SAVE THE DATE! Second Annual Extravaganza Recycle Sale FEBRUARY 3, 2024 . AT THE JESSIE MAYS COMMUNITY CENTER IN NORTH PLAINS. Click Here for more info